Happy new year! This is a very special year in Akademisk Radioklubb's history, as it marks the 100th anniversary of the founding of our club, way back in 1923! To accommodate this event, LA1K will be transmitting under the LA100K-callsign from January 1st until December 31st 2023. We got our first LA100K QSO just under 4 hours into the new year, on 3. 798 MHz, thanks to SQ8JLA and our own operator LB9WI.
Hope we get to hear from you on the airwaves at least once during this time.
The exact founding date isn't certain for Akademisk Radioklubb, but it's estimated to be sometime during the fall semester of 1923. The callsign "LA1K" was the first Norwegian callsign assigned to a club, and the third license issued overall, on April 26th, 1926. The individual licensees; Johannes Diesen "LA1A" and Ragnvald Pedersen "LA1W" got their callsigns on March 26th, 1925 and April 22nd, 1926 respectively.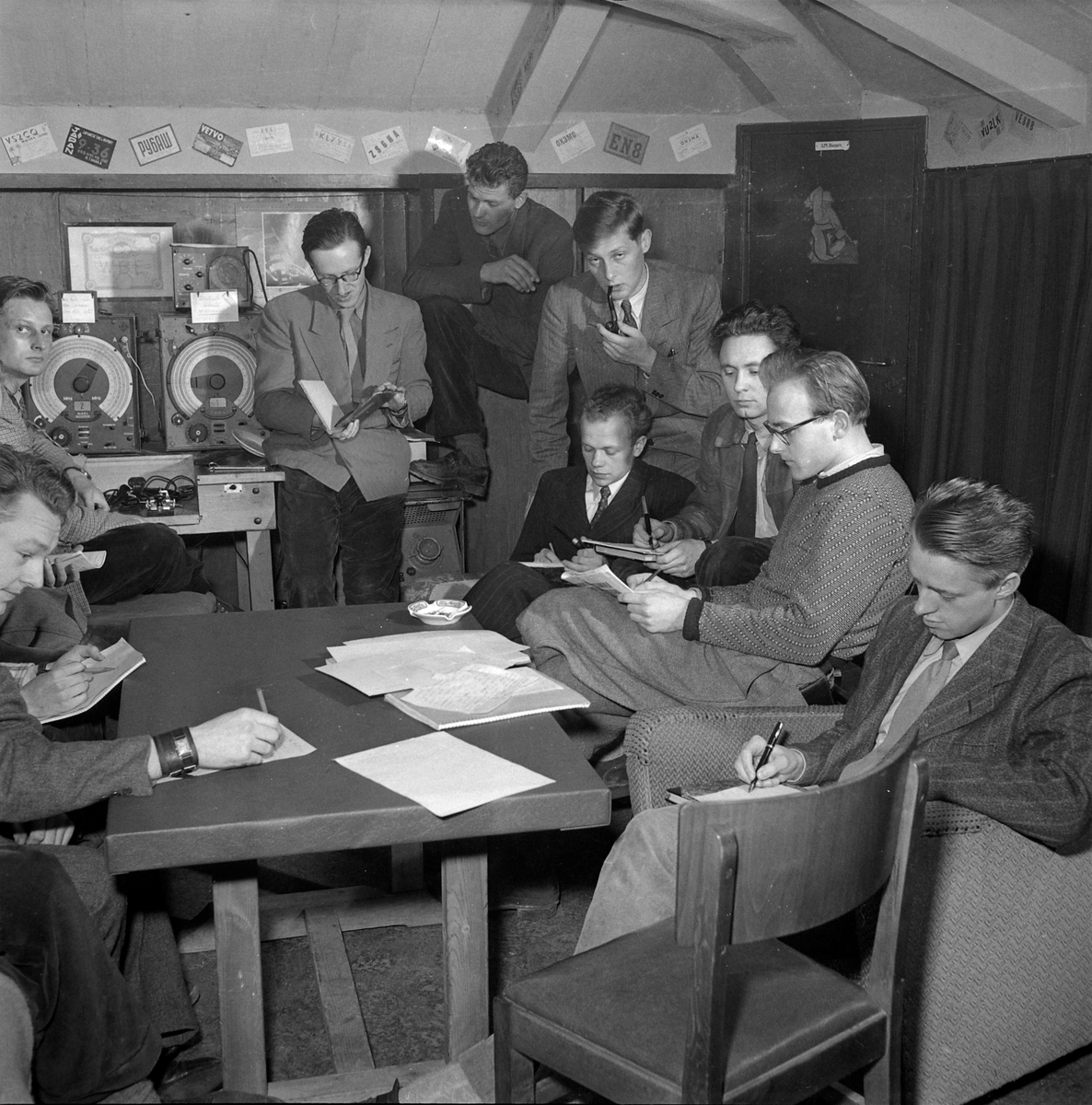 Licensed, unlicensed, old and new ARK members alike, please stay tuned and keep the weekend of May 5-6th 2023 reserved! There's going to be a weekend full of reminiscence about the old days, a tour of the building, and of course a jubilee dinner, here at Studentersamfundet in Trondheim. An email with info is being sent out in the coming future, please reach out if you don't receive one. Hope to see you there!
Ending with a final trivia, the "K" in the "LA1K" callsign is rumored to stand for "Klubb" (club). However, the "100K" in "LA100K" does not represent "100.000". We'll be sure to remind everyone in 101923 for that anniversary as well when we're getting close.